Throughout the Southeast corner of Queensland you can receive professional locksmith service from Pronto Locksmiths and that is no different with our locksmith Brisbane. Throughout Brisbane you can make the quick call to Pronto Locksmiths to receive professional automotive, commercial and residential locksmith services. With our main offices located just a short drive away, the Pronto Locksmiths can respond with a locksmith Brisbane quickly to have you back about your day. Emergency service from Pronto Locksmiths is available 24/7 so make the call to our locksmith Brisbane when in need of locksmith services.
Residential locksmith services from Pronto Locksmiths can help to make your home and valuables more secure. Re-keying is highly recommended when you move into a new home or apartment. Having your locks re-keyed ensures that no one who previously had a key to the home will be able to use that key in the future. Re-keying is also an economical choice since you can avoid the additional charge that can come with having to change your entire lock. If you are looking for a locksmith Brisbane to install a new lock for your home, then look no further than Pronto Locksmiths. Our professional is happy to assist you with the installation of a range of knob and deadbolt locks for your home, call to discuss which options may be right for you. Of course, when you have locked yourself out of your home, you can count on Pronto Locksmiths to be able to get you back inside quickly, whenever it is that you need service.
Locksmith Brisbane Services From Pronto Locksmiths
Automotive locksmith Brisbane service from Pronto Locksmiths not only helps you to save money, but can also save you a huge headache in the long run. Replacement car key use to be a pain to have replaced. In many cases you would have to have your vehicle towed to the dealership in order for their mechanics to service your vehicle. Sometimes you were left with a hefty bill in just one day, while other times your car could wait in the shop for days. This bothersome trip to the dealership is no longer necessary if you make the call to a locksmith Brisbane like Pronto Locksmiths. Pronto Locksmiths has the professional tools and training that allows for our technicians to provide replacement car keys right at the customer's location. No longer is the trip to the dealership necessary, the professional locksmith comes right to you. Some locksmiths in Brisbane may not have been able to keep up with the advancing technology in automotive security, Pronto Locksmiths has. Even if your car key needs to be programmed to the vehicle, Pronto Locksmiths will be able to complete it for you.
A locksmith Brisbane can not only provide you with lock and key services for your home and vehicle, but also your business. In addition to completing common lock security services that will increase the security level at your business, a professional locksmith Brisbane like Pronto Locksmiths will be able to provide you master key systems that make accessing your business easier than ever. A master key system allows for you to access all of the locks in your business with one key, while still being able to easily delegate specific access to employees. Depending on the needs of your business Pronto Locksmiths can customize your master key system to fit those needs. Call today to discuss what Pronto Locksmiths can do for the security of your business.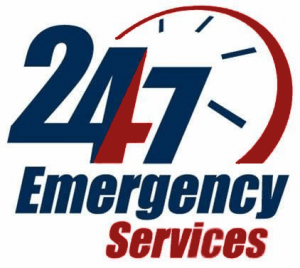 If you are looking for a locksmith Brisbane, there is simply no other choice to make than Pronto Locksmiths. Throughout Brisbane, Pronto Locksmiths provides professional automotive, commercial and residential locksmith services which not only make you more secure, but make your everyday access easier. Emergency locksmith Brisbane services are available 24/7 since Pronto Locksmiths is always here to help you.
Pronto Locksmiths Also Serves the Following Areas: