Call 0422 350 774 for 24 hour service!
Conveniently located in Springwood, Pronto Locksmiths is able to offer mobile locksmith service to the entire Southeast Queensland corner. Around-the-clock you can count on Pronto Locksmiths for emergency locksmith services. Thanks to the Logan and Pacific motorways which service Springwood, our locksmiths are able to easily respond to calls quickly.
When you are locked out of your vehicle, the last thing that you want to hear is that there is no locksmith available to assist you. Since Pronto Locksmiths has 24 hour locksmith services, you can rest assured that this will never occur. When you are locked out of your home or vehicle, our professional locksmiths can open your lock 99% of the time. This meanest that you are getting a professional locksmith servicing you, every time that you make the call to Pronto Locksmiths. We only send licensed professionals to complete our service and you will never find an apprentice operating by himself. With over 15 years of experience opening all different types of locks, there is just about no lock that our locksmiths have not seen or complete service for.
Car Key Replacement from Pronto Locksmiths
Replacement car keys can be completed at your location, without the need for an expensive towing trip to the dealership. Speak with our professional staff about the replacement car key options that are available for your vehicle. By choosing our professional locksmith you are able to quickly and easily get your vehicle back out on the road. Replacement car keys are not the only automotive service that Pronto Locksmiths can complete, our range of automotive lock and key services includes car keys, automotive lock outs, re-keying locks, as well as many more. Call today to speak with our professional locksmith about your automotive lock and key options.


Home and business owners can draw on the over 15 years of experience that Pronto Locksmiths has, to assist them in upgrading their residential or commercial security. Re-keying is a commonly completed locksmith service which can save you money when compared to changing the entire lock. A situation where you may want to consider a re-key is if you have recently moved into a new home, or have had a large number of employee turnover at your business. Having your lock re-keyed prevents anyone who previously had a key from using that key to access your home or business. This service saves you money since your existing lock can be adjusted and you no longer have to deal with the parts charge for a completely new lock. Some additional commercial and residential services that Pronto Locksmiths can offer you includes; master key systems, lock installation, emergency unlocks and many more. A master key system can help you to easily access multiple locks with one key in your home or business, but while still being able to delegate access with individual keys easily. Call to speak with our professional about the specific master key options which could be available for your home or business.
Our Service Area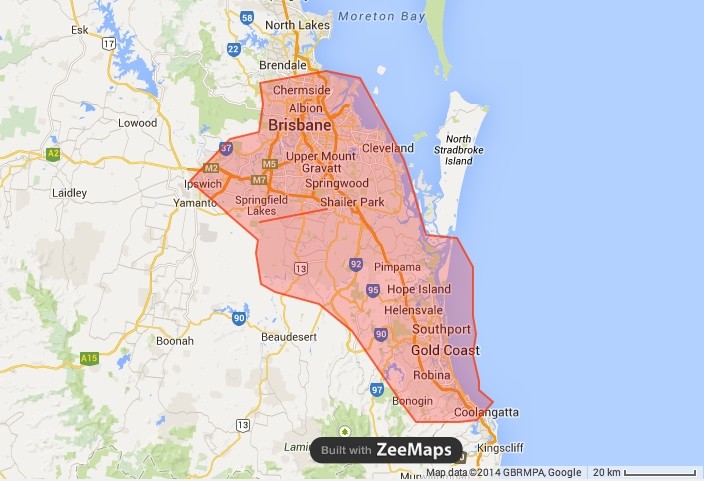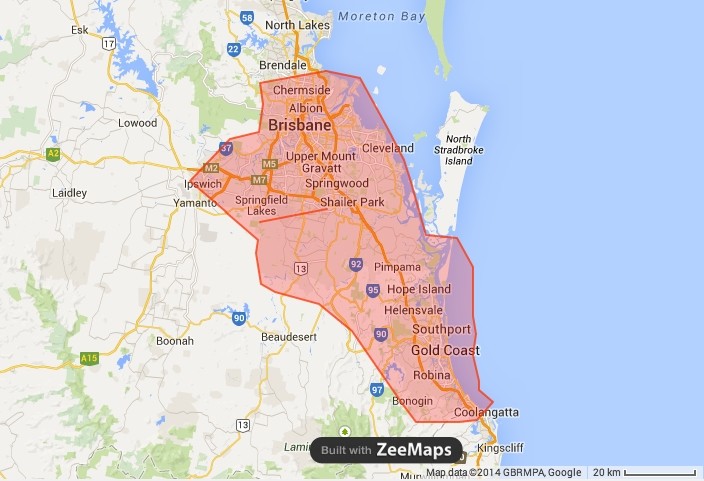 No matter the lock service that you are looking for count on the professionals from Pronto Locksmiths to be able to assist you 24/7. Whether it is automotive, commercial or residential lock and key services, our professionals are here to assist you. Thanks to our convenient location in Loganlea, technicians are able to respond to your calls and be on scene in an average of just 40 minutes throughout the areas in Queensland that we service. You can call 24/7 to receive emergency lock service, or you can call to schedule a time that works best for you. Regardless of your lock or key need, make the professional choice for service and choose Pronto Locksmiths.
The professionals at Pronto Locksmiths are always working hard at their trade to not only complete the services that we do offer better, but also working to offer a wider range of services to our customers. If you do not see the lock or key service that you need completed here, then contact our customer service team to see if that service is available in your area.